WELCOME TO
Apartments Vir
If you want a nice, relaxing and yet active holiday, the island of Vir and Apartments Vir is the right choice for you. Our apartments, located in the center of Vir, just 200 meters from the beach, will certainly satisfy your needs. Each of our apartments leaves nothing to be desired for, in terms of features. Of course, our apartments are equipped with air conditioning, wireless internet access and satellite TV. From our covered, furnished balcony / terrace, you can enjoy the great view and the sea breeze.
Everything you need for a great holiday is in the immediate vicinity of Apartments Vir. Our centrally located 4 apartments are in a quiet location where you can relax after the daily activities. Our holiday accommodations are for 2 to 6 people. The living area is in several parts, the bedrooms are, depending on the apartment type, equipped with one or two double beds. Living / dining room and kitchen are in one room, we have covered balcony, sofa bed for two people, tiles, satellite TV, parking on the property and garden with barbecue.

BOOK WITH APARTMENTS VIR
Reserve now
* Children under the age of 2 are free of charge
FEATURED ROOM
Apartment 2
In our luxuriously equipped apartment 2 you will not miss anything in terms of living comfort. Just 200 meters from the beach, this apartment offers complete comfort for 4 people.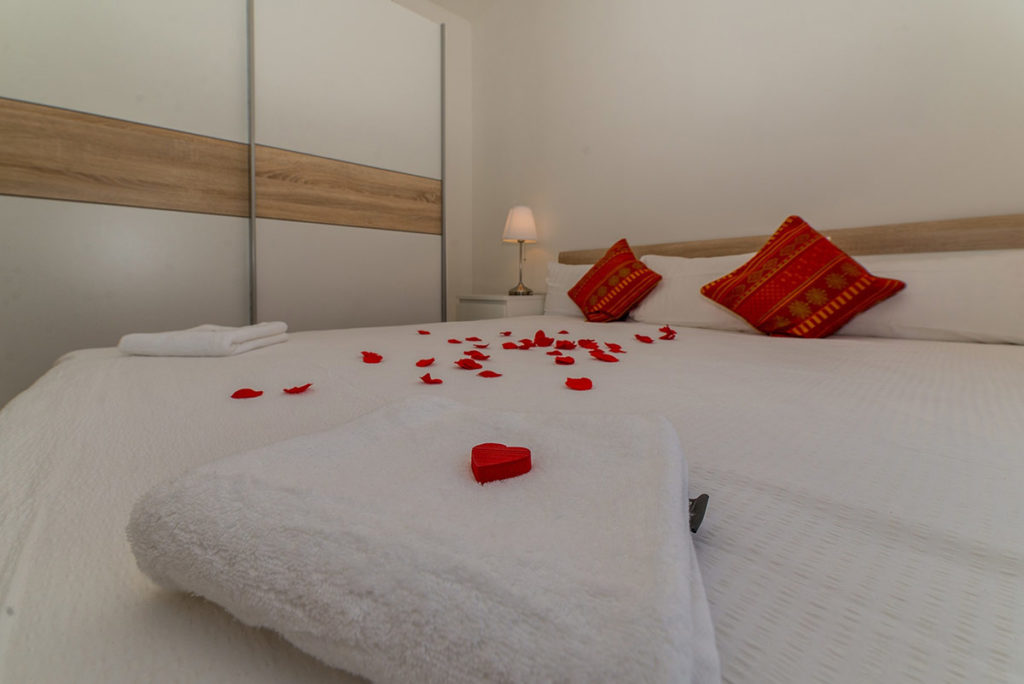 * Children under the age of 2 are free of charge
Distances from the Apartments
"Beach – 200 m
Sea – 200 m
Town center – 500 m
Lying areas – 200 m
Supermarket – 200 m
Restaurants – 300 m
Discotheque – 600 m
Diving Center – 500 m
Surf Center – 5000 m

Apartments Vir
Highlights
"

My whole family was extremely satisfied with the stay on Vir.

We all had a lot of fun.

A beautiful little island.

Next year we will spend our holiday again on Vir."
Brigitte Klein, Hamburg
"

I got off with my husband two years ago in Apartments Vir, for two weeks. The apartment has really satisfied all our needs. What I find very interesting on Vir is that everything is within walking distance. A great island, at the next opportunity we will go back.

"
Gabriele Fritsche, Bonn